Täby Centrum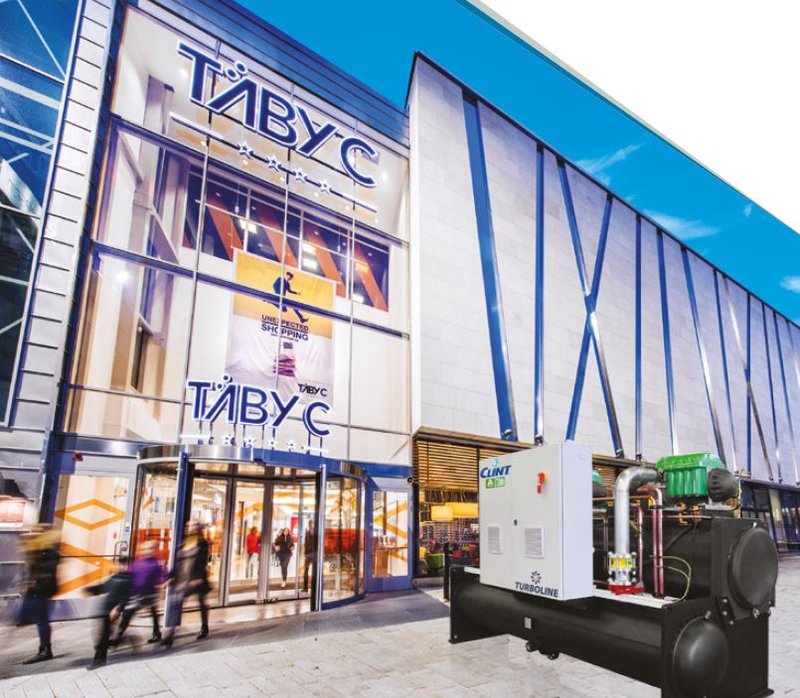 One of Sweden's largest shopping centers
82.000 square meters
260 stores, restaurants and cafes
Cinema and banks
3 floors with a large bright garden in the middle.
Owned by the real estate Company Unibail-Rodamco, the Täby Center was built in 1968 and subjected to renovation phase in 2014-2017.
Comfortable temperature is a key factor for a shopping mall: it has a decisive impact on how pleasant customers perceive their free time in the area, it can affect how long they stay there and how motivated they are to continue shopping.
The renovation project has been characterized by a close cooperation of designers, installers and suppliers with the target to provide comfort cooling and dramatically cut down the energy consumption and CO2 emissions of the building.
Required target
G.I. Industrial Holding, through AHLSELL, the official distributor in Sweden, was selected to provide the cooling system with the lowest environmental impact, reducing as much as possible the TEWI - Total Equivalent Warming Impact - of the installation through the use of a new HFO refrigerant and high efficiency technology.
The best solution available
The optimal solution to meet the need of the Customers were 2 Water Cooled Oil-free Centrifugal Chillers, CLINT branded, CWW/TTH/DR 5505-1 model.
The main features of these units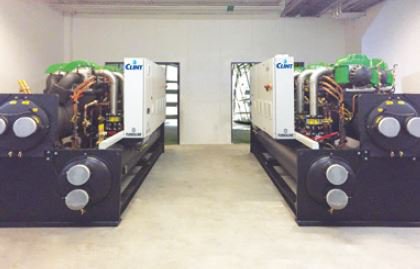 5 Turbocor compressors on single circuit operating with Dry-Coolers.
Total Cooling capacity: 3200 kW
Low GWP refrigerant: R1234ze(E)
2 units installed in mirror configuration to ease maintenance at site.
Benefits
The highest efficiency: top EER
Unbeatable at part load: top ESEER/SEER/IPLV
Silent operation
Refrigerant HFO-R1234ze(E): GWP<1 (Global Warming Potential)
Low inrush current
Maximum precision on unit's control
Full control with Web Monitoring
Maximum reliability for longer life-time