Who we are
Entrepreneurial vision, ambition, and an in-depth knowledge of the market.
These are the values underlying G.I. HOLDING, a Group established 45 years ago as a result of its founders' ability to transform an idea into an international company producing and selling cutting-edge solutions for the air conditioning, industrial process cooling, close control and air treatment of server rooms and of commercial, industrial and public buildings.
G.I. HOLDING has grown significantly through the gradual integration of important companies specialised in the field of air conditioning.
Today, G.I. HOLDING controls 4 companies and 7 brands worldwide. In addition, in 2017 the Group launched a strategic collaboration with Fujitsu General Limited for the development of specific product ranges for the air conditioning of residential and commercial buildings.
Mission
First-rate quality is the driving force behind the Group's business activities. A concept that is perpetuated throughout the entire production cycle, from product development to the supply of components, and from assembly to after-sales support.
Every processing phase undergoes thorough checks and concludes, once assembly has been completed, with a test simulating even the most extreme climatic conditions to which every machine will be subjected, so as to guarantee perfect on-site operation.
G.I. HOLDING always puts customers first, seeking to understand their expectations and needs and to respond to these requirements with customised state-of-the-art solutions.
Corporate structure
In addition to the Italian company G.I. Industrial Holding SpA, the G.I. HOLDING Group also controls the Hungarian production company GIMEK Zrt, the Malaysian production and commercial company G.I. Industrial Asia Holding Sdn Bhd, and the commercial company G.I. Middle East Fze, headquartered in the United Arab Emirates.
In Italy, G.I. Industrial Holding SpA avails of 30 sales agencies and 45 technical support centres, through which it offers comprehensive pre- and post-sale services ranging from customised system design and selection of the best units to start-up assistance and technical support.
The international market is managed by means of 4 commercial offices located in Italy, Russia, United Arab Emirates and Malaysia, which manage over 70 distributors worldwide.
Manufacturing plants
The G.I. HOLDING headquarters are located in Latisana (Udine), just an hour away from the magnificent city of Venice, alongside our facility for the production of small and medium liquid Chillers.
The Latisana premises also house a 1,500 m² showroom and our Cooling Academy: a 500 m² area designed for the technical training and coaching of consultants, professionals, engineers and designers.
In addition to the Latisana facility, the company also owns a manufacturing plant for the production of large liquid Chillers in Rivignano Teor (Udine), featuring a space for testing and simulating the units' operations, a Close Control Business Unit and Manufacturing plant in Piove di Sacco (Padua), a manufacturing plant for the production of packaged Roof Top units, Air Handling Units, Dry-Coolers and Fan Coil units located in Biatorbágy (Gimek Zrt - Hungary), and a facility in Klang (Malaysia) that hosts commercial offices for the Asian market.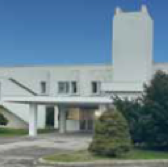 RONCHIS (ITALY)
The Packaged Rooftop and Close Control Units manufacturing plant.
RIVIGNANO TEOR (ITALY)
High power Liquid Chillers and Heat Pumps manufacturing plant.
BIATORBÁGY (HUNGARY)
Air Handling Units, Fan Coil Units and Air Handling Terminal Units manufacturing plant.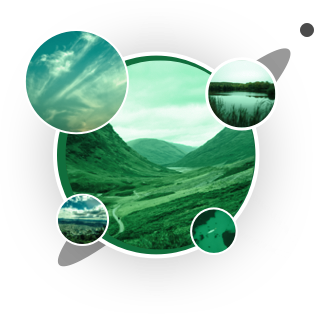 Green Policy
For G.I. HOLDING, cutting-edge technology is synonymous with environmental sustainability. That's why the Group is committed to developing solutions ensuring maximum climatic comfort with minimal energy consumption and a low environmental impact. By continuously researching and developing new technologies, G.I. HOLDING offers a wide range of air conditioning products with A class energy efficiency and a high SEER/ESEER/IPLV/SCOP.